Introducing Track & Trace
While following government guidelines for COVID-19, clubs & fisheries can use Clubmate to track and trace members, ticket holders and match attendees as they return to fishing in a safe environment.
Track & trace provides you with an instant breakdown of everyone who has attended your venue or event on a given day. So if someones lets you know if they are experiencing symptoms or have contracted COVID-19, you can quickly identify anyone else that attended your venue at the same time, access their contact details and and reach out to keep them informed.
How it works
When admin users log into Clubmate, they can see who is currently attending their venue at the top of their dashboard.
This information is collected from anyone that is booked on to a current activity (eg, Day Ticket, Match, Swim booking) or if your venue uses our access control tools, it will display your customer/member's details when they check in/out.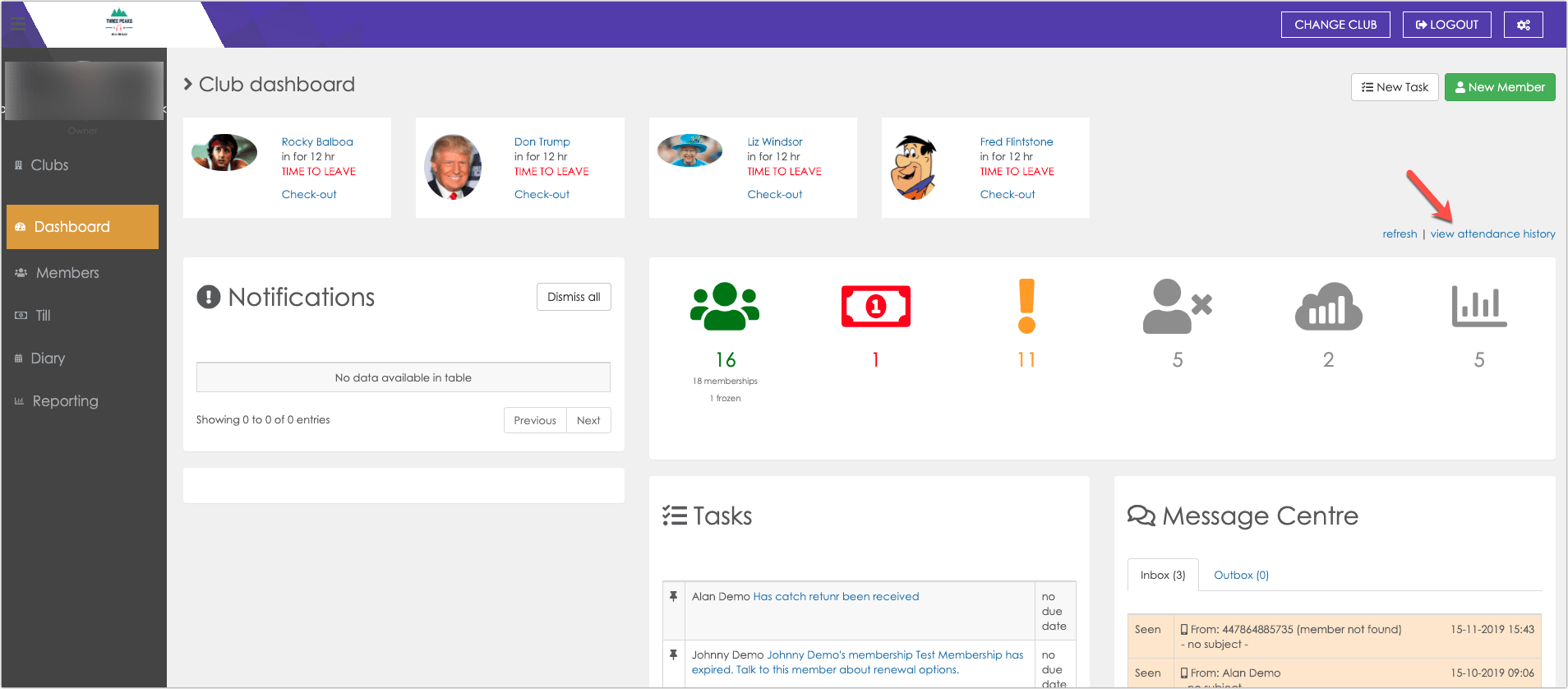 Underneath the list of current attendees is your 'attendance history report'.
By viewing the report you can see a list of everyone that attended your venue on a given day. To switch dates, change the date filter at the top.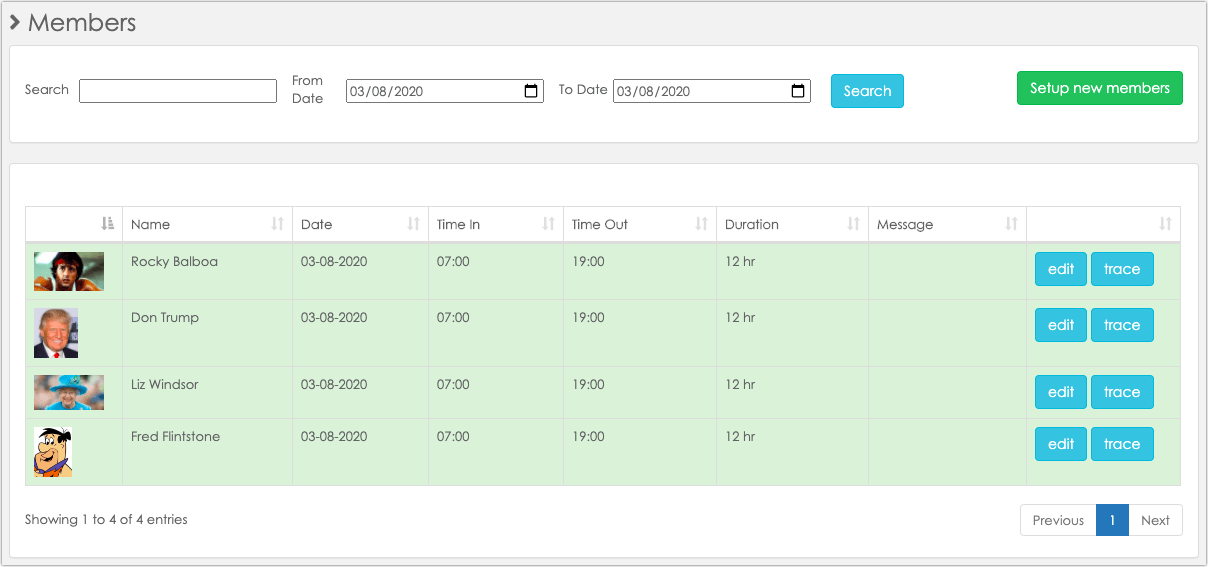 Clicking Trace takes you straight to the contact information for each attendee within the selected date range, providing you with everything you need to contact them via phone, email or SMS.
You can also download the data in to spreadsheet should you need it.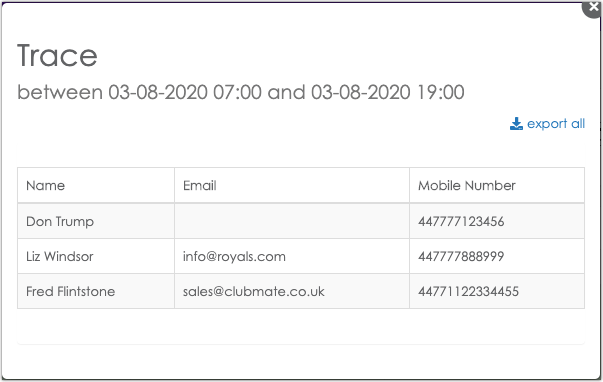 We've added track and trace functionality so that you can keep track of who has been at your venue, when they attended and who was also in attendance at the same time as them. With this in place, you'll be following the Government protocols and doing your bit to keep yourself, your staff and your customers safe.
At Clubmate we only work with fisheries and fishing clubs, so we understand the challenges that you face in your venue day-to-day. If you don't already have a management system in place at your club or venue, now is the time to look into it.
For more information on the features in this post, you can message us through our Live Chat or give us a call on 0333 987 3677