Many clubs wish to record vehicle registration details to prevent unauthorised parking in front areas of access, or parking at unauthorised times – particularly useful when your venue closes at a certain time.
However, it's usually a challenge for clubs to collect this information efficiently and store it in a way that makes it easy for bailiffs to verify plate numbers.
Using a paper list isn't ideal since there's no visibility between bailiffs and the committee, lists can get lost or damaged in bad weather etc. The same can be said for spreadsheets – it only works when the updated sheet is sent to the relevant individuals, and it's often difficult to search through a digitised list – especially on a tablet or mobile device when bailiffs are out patrolling the banks.
But you don't have to let these hurdles stop you. Clubmate makes collecting vehicle registrations possible in a matter of clicks, and we're going to talk you through how to collect the information and how your bailiffs can use it to enforce the rules at your club.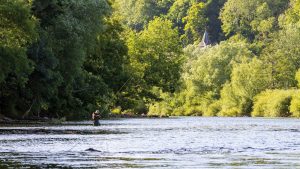 Why it's useful.
The benefit of requesting a vehicle registration as part of the signup process is that it acts as a deterrent. If an angler knows that the club is aware of their registration, they're less likely to park where they're not supposed to. Your bailiffs can search for an angler by their vehicle registration number; handy when anglers are parked in locations they shouldn't be (such as in front of a gate or path) or at times they shouldn't be. Or, if you have a long stretch of river to check it, you could save yourself a long walk when there's only one parking location! 
Escalating a Parking Violation.
Once you've ascertained who the vehicle belongs to, you can contact the angler using the details stored in their profile and ask them to park elsewhere. You can also use the Notes function to record the incident on the angler's profile if necessary. This will be visible to all bailiffs and admin users, which will help prevent repeated parking violations and offer visibility to the rest of the committee – unlike a piece of paper or a spreadsheet which is reliant on being sent to the relevant people. Even then, it's hard to keep track of without a centralised database that stores everything in one place.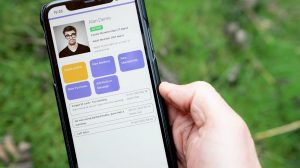 Request Vehicle Registration on Signup.
When a new angler wants to join your club, you can request their vehicle registration as well as part of the online signup process. All you need to do is create a Custom Field on your signup form within Clubmate – learn how to do that here. Remember, you can include parking information in your welcome emails, on your website and on the Club Info tab in the Members Area to avoid confusion, making the angler's experience even more convenient. It'll also be less work for your bailiffs asking people to move their cars!
How to search via Vehicle Registration.
To search for an angler by vehicle registration, go to the Menu on your Admin Dashboard and click "Members". From here, you can enter the vehicle registration into the search bar in the same way you'd search for a member by name. Clubmate will then find the angler and display the individual's membership status. For more help searching for members, read our guide. If a member hasn't added their vehicle registration to their profile, they'll be prompted to enter information when they buy a membership or book a ticket. They can also update the field at any time using the Update Your Details button in their angler profile.
To conclude, searching for an angler by their vehicle registration gives you peace of mind if you offer members-only parking or if there are areas of your venue where parking is not permitted. While traditionally collecting registration plates would be additional admin for membership secretaries, Clubmate allows you to collect that information as part of the signup. What's more, anglers can go to their online profile and update their details themselves when prompted by the club. 
Want to regain control over parking at your venue? We can help. Join angling clubs, fisheries and syndicates across the UK using Clubmate by giving us a call on 0333 987 4677 or book a demo with one of our fishing club experts today.