Manage Your
Fishery Or Fishing Club
All In One Place
Say goodbye to unnecessary admin, take payments more easily and manage both your online and offline processes in one system with Clubmate, the all in one management platform for fisheries and fishing clubs.
Why you'll love Clubmate...
Reduce paperwork, save time & save money
With online memberships & tickets, empower anglers to do your work for you – even when you're closed.
Reduce your costs, spend less time sat at a desk and start doing more of the things you love.
Access key information from wherever you are
Make sharing data across the team secure and effortless.
Whether at home, in the office or patrolling your waters – Clubmate provides staff, volunteers and bailiffs with access to the information they need, when they need it.
Five star service with real human beings
Over 1000+ Clubmate users trust us to help them grow and manage their fishing organisation.
When you sign up with Clubmate, you'll be appointed a dedicated onboarding specialist who will help get you set up, trained up and loving Clubmate as swiftly as possible.

Focus on Fishing, not paperwork
Save time on admin so that you can spend more time doing the things you love... like Fishing!
What can Clubmate do for you?
A snapshot of some of our core features that make running your fishing club or fishery easier
Hours of paperwork was never part of the plan when you started fishing.
Simplify the membership process for everyone involved, including members, staff and volunteers. By reducing the burden of admin and removing the barriers to membership, your organisation can help more people fish, more often.
Move away from spreadsheet headaches and access all member data in one secure online database.
Accept online & offline memberships and automate member notifications.
Cut costs and provide instant digital proof of membership
Empower members to do your work for you via their own secure online profile.
Share the workload amongst your fellow volunteers, staff and bailiffs with the Clubmate app.
Forget endless ringing phones, knocks on your door and back and forth messaging.
Let your customers, members & visitors check availability, book and pay online 24/7 without you having to lift a finger (or phone). Easy as that.
Manage online & offline availability for members & non-members from a single diary
Display how many spaces are available in real time
Allow anglers to pre-select the swim or boat of their choice
Provide free access based on membership type
Offer day, guest & exchange tickets plus match bookings online 24/7
Eliminate doubt by using the Clubmate Bailiff app to verify whether an angler is authorised to fish directly from the bankside.
Check their details, payment status and even their profile photo – no more insecure printed lists, no more checking in with other committee members and no more giving the benefit of the doubt.
Monitor who is authorised to fish via your smartphone
Add disciplinary notes against anlgers records
View upcoming bookings & be prepared for attendees
Accept payments bankside by debit or credit card
Identify members via their profile photo
Look up car registrations on the spot
Accept payments online and in-person with our flexible payment tools.
Clubmate provides a simple process for anglers to buy tickets, renew memberships, book matches and purchase products, securely online from any device, 24/7.
Accept online payments by debit card, credit card and direct debit.
Empower Bailiffs to process bankside payments by card and cash.
Payments are automatically reconciled against each customer record.
Sell add-on products such as bait, rod hire, lifejackets and more
Take once off or recurring payments
The Clubmate app
Manage your fishing club, syndicate or fishery from your pocket
ADMIN ACCESS
BAILIFF ACCESS
ANGLER ACCESS


Focus your time and budget on what's working best with real-time, actionable insights into how your club or fishery is performing, how often your anglers visit and more.
You'll get reports on membership, product & ticket sales at the click of a button. And if you want to print them off, you can do that too.
Track attendance, repeat business and angler lifetime value
Discover where your anglers are coming from
Gain total transparency of your fisheries receivables
Ensure total transparency of your clubs finances
Print off reports for AGM's
Manage everything in one place
Make life easier for your staff, volunteers, bailiffs & anglers and run your entire fishing organisation from one easy to use system that you can access from anywhere.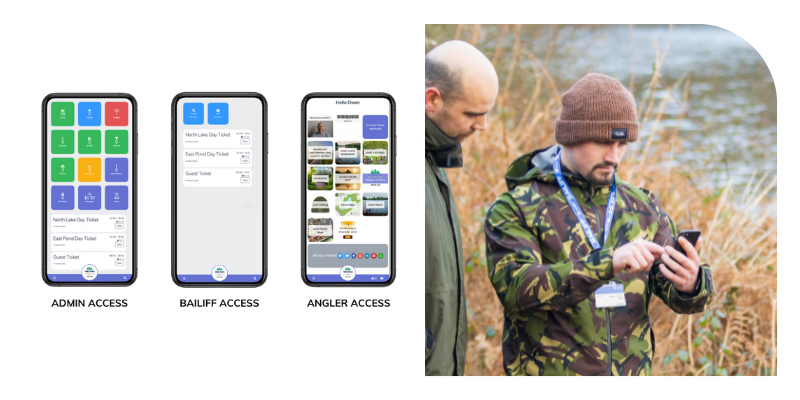 Work on the go
With the Clubmate app, your staff, committee, bailiffs and anglers can access the information they need, when they need it.


Save time with automation
Automate the repetitive work in seconds so you can avoid human error and focus on what matters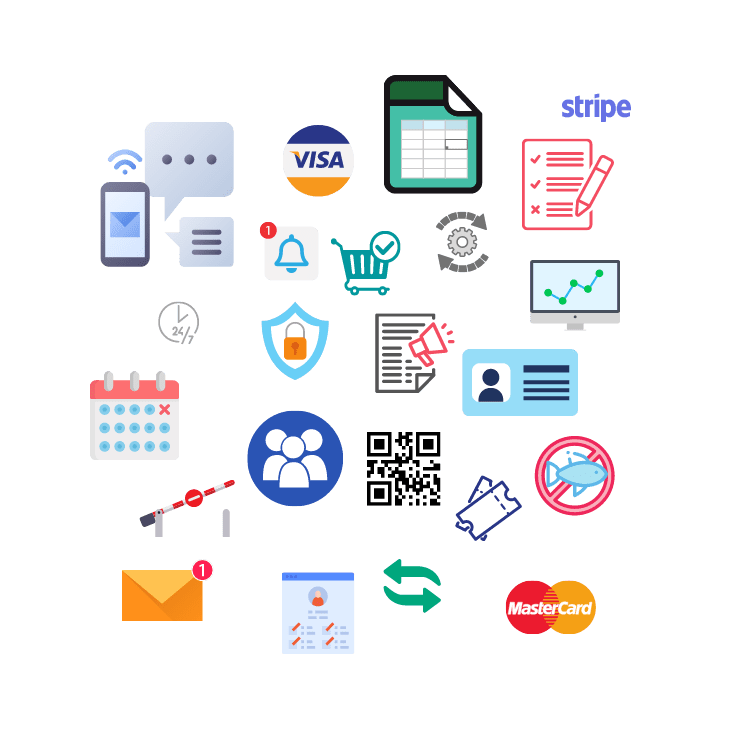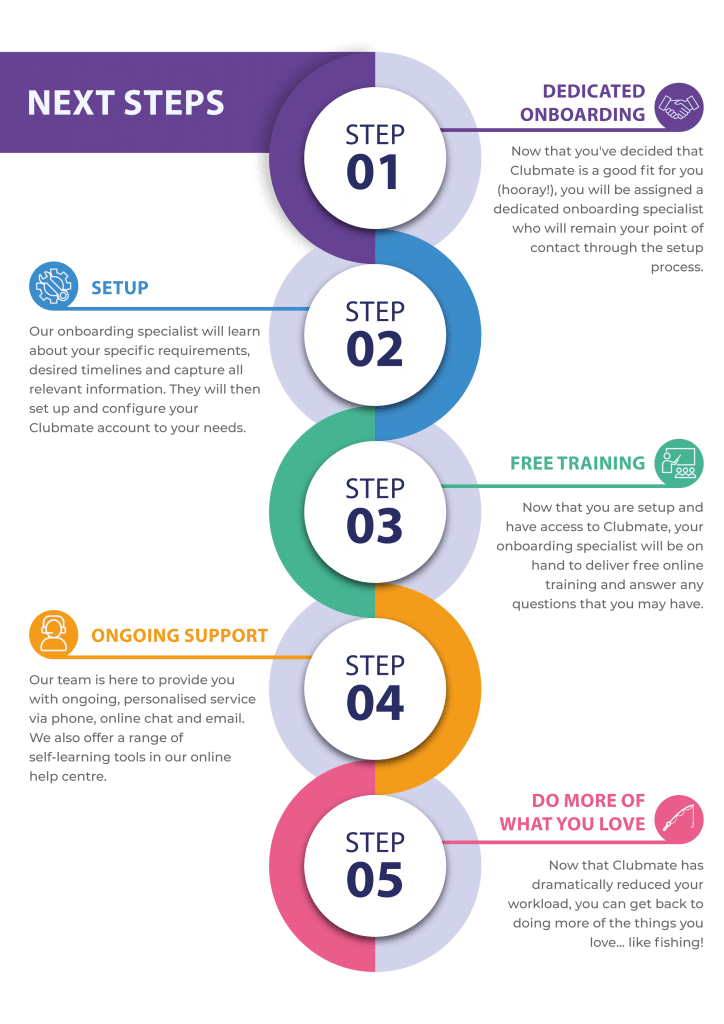 We'll get you set up in no time
Our dedicated onboarding team will help get you set up, trained and using the system as quickly as you need. No fuss (and no set up fee either).
Who is Clubmate for
Whether you're managing memberships, selling tickets, taking payments, running reports, patrolling waters or just keeping in touch with anglers, Clubmate helps angling organisations of all types run more smoothly.
---
Clubmate in numbers
---
275+
Active Fishing Club & Fishery Clients
£7.7m
Value of memberships & tickets processed via Clubmate each year
75k+
Number of memberships & tickets purchased via Clubmate each year
Begin your Clubmate journey here
Fill out your details below and we will be in touch as soon as possible.
---