There are many reasons why tracking attendance at your fishery is a good idea, from health and safety reasons to better understanding your anglers' fishing habits.
However, many fisheries struggle with having an efficient means of logging attendance and putting that information to use. Writing names down in a diary or entering them into a spreadsheet is a good start, but it's not sustainable long term. Especially when you have high numbers of anglers attending the venue week in and week out.
We're sharing why you should be tracking angler attendance at your fishery and show you how Clubmate makes it possible.
Why attendance tracking is helpful.
Tracking attendance creates a record that you can use to track who's on-site for insurance purposes and health & safety reasons. It's also a good way of forecasting how busy the fishery will be at certain times of the season in the future so that you can plan accordingly.
Many clubs and fisheries have limits on how many nights anglers can fish consecutively or within a weekly period, so you can also use attendance tracking to make sure those rules are being adhered to.
Another benefit would be that if an incident occurs such as items of tackle have been left behind, for example, you'll have clear records of who was in attendance during a specified period, making it easy to locate the owner of the lost gear. 
But as we mentioned initially, many fisheries are deterred from tracking attendance because they don't have the tools to manage it effectively (beyond a pen and paper list).
So how can Clubmate help?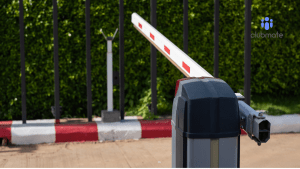 Using Clubmate to track attendance at your fishery.
Fortunately, Clubmate allows you to check in and check out anglers when they attend your fishery from within the software. These recorded visits then create an attendance record from which an automatic attendance report is created. Attendances are also logged on the Anglers' profiles, so you can even see a record of attendance for each angler.
This feature in particular makes it easy to complete the duties we mentioned previously and beyond. If you have a catch return policy, you can monitor the attendance report and compare it to your submitted catch returns, you'll be able to identify and follow up on any anglers that might have outstanding returns.
The check-ins don't have to be recorded manually by bailiffs or fishery staff – with a pen and paper or otherwise. You can connect Clubmate with your access gates, meaning only authorised anglers can access your venue. Your gates will need power and a strong internet signal, but you'll be able to say goodbye to gate pin changes and faulty padlocks. If anglers haven't paid or have used up all of their night fishing visits, they won't be getting in! Learn how Bailiffs can use attendance tracking here.
When you connect your access gates with Clubmate, you'll be able to ensure only authorised anglers are allowed access at all hours of the day (no more phone calls in the middle of the night because someone forgot the pin code) and upgrade your ID cards with RFID chip technology for added security.
Tracking attendance isn't only valuable for insurance purposes and safety reasons, but knowing how many anglers are attending and when gives you vital insight into their fishing habits. You can then use this information as an opportunity for growth or to improve the experience for anglers. For example, if you know that attendance is lowest in January, run a promotion or pike fishing match to encourage more winter anglers.
Interested in using Clubmate to track attendance at your fishery? Speak to one of our experts today by giving us a call on 0333 987 4677 or to see Clubmate in action, book a free online demo.