Welcome to Clubmate!
To make billing an easy process for us all, our preferred payment method is Direct Debit.
You can set up a Direct Debit mandate securely online in a couple of minutes. Just add some details below and then click on the link to be taken to the Direct Debit mandate.
You'll need your organisations sort code and account number so it will help to have them ready.
Clubmate invoices will be sent to the above email address and payment will be automatically collected by Direct Debit 14 days later. To arrange alternative payment arrangements, please contact us at hello@clubmate.co.uk.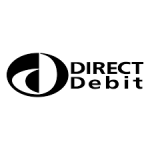 For more information, please see our Terms and Conditions